We lead you towards sustainable coffee
For over 140 years, Beyers Koffie has meticulously combined coffee beans from various origins into excellent blends. We do this with respect for tradition, expertise and care. But most importantly, we source our coffee with a vision for the future.
We are leading the way to sustainable choices. As a full-service coffee provider, we guide you towards the best option for your brand, answering the demands of today's consumers.
Sustainable coffee from bean to cup
Independent third parties have certified our coffees for their sustainability. Amongst the most famous labels, there are Rainforest Alliance, BIO, and Fairtrade. These labels prove our coffee solutions are sustainable - from bean to cup
Due to supply chain disruptions, we are currently unable to source enough certified coffee for our own brands Beyers, Metropole, Café Deluxe and Fortisimo, as well as for the brands we operate as manufacturing party, with the Rainforest Alliance seal. This means that these products currently contain only 70% Rainforest Alliance Certified coffee ingredients. We apologize for the inconvenience. As soon as this supply shortage is resolved, we expect to return to sourcing from Rainforest Alliance Certified farms for these products. You can find more information  here.
Sustainable coffee in sustainable packaging
We care about coffee and also about the materials we use to pack your precious roasts in. The choices at Beyers for types of packs are numerous, and they follow the latest developments in technologies and techniques available on the market. From recycle-ready to compostable, from capsules to foils, we are sure we have a solution available that fits your needs.
We offer a wide series of options and lead you to the most sustainable choice, but some things are standard. For instance our paper: All corrugated boxes at Beyers have the FSC label, and the duplex boxes which we use for packing the Nespresso™ compatible capsules in are PEFC certified."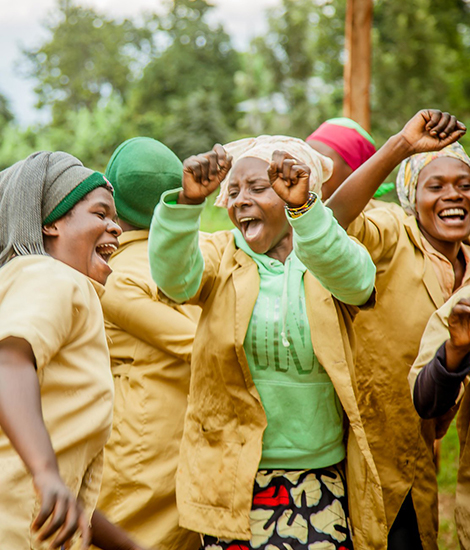 Connected with our coffee farmers
Through Farmer Connect, we help coffee farmers connect with the supply chain. Through the Farmer ID app, they can receive loans, share information about their coffee beans, and connect with end consumers.
When you scan the QR code on your pack of coffee, you can trace your coffee, all the way back to the farmer who produced your coffee beans.
You can even thank your farmer for growing and harvesting your coffee. Farmer Connect is built on blockchain technology and powered by IBM. It brings a first-class experience to end consumers – because, as we all know, seeing is believing.
A carbon-neutral coffee
Coffee requires specific environmental conditions to thrive. With global warming, coffee harvests increasingly experience challenges.
We also actively measure and reduce our emissions. What we can't get rid of, we compensated to neutralise our impact on the environment.
Beyers Koffie chooses to play a pioneering role in sustainable coffee. We advocate for making CO2-neutral coffee the norm.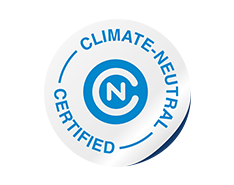 The CO2 emission for Beyers' operations are compensated, since 2014
Beyers' complete product portfolio is produced with CO2-neutral labelled coffee, since 2015
We are leading our customers to sustainable choices by offering the widest variety of certifications, with a series of retail and out-of-home brands transferring towards CO2-neutral labelled coffee
All of the above initiatives are compensated through the Gold Standard climate project in the South. This is granted by a third-party certification body and also externally audited.
For our coffee with the 'Climate Neutral Certified' label, the CO2-Footprint is calculated from plantation to shelf. We have ambitious reduction targets which result in reduction measures and we compensate the remains with Gold Standard certified projects in the South. All these steps are verified via an independent Certification Body Preferred By Nature. Our goal is to reduce carbon emissions with 25% reduction by 2030.
Gold Standard looks at how CO2 is managed and takes care of the local communities' social-economic impact, by looking at, for example, employment.
And there is more
Plenty of initiatives, large and small, are up and running at Beyers to continuously push towards a more sustainable future.
Since January 2009 we only source electricity from renewable sources.
In 2012 we replaced one of our roasters with a more energy-efficient one, including heath-recuperation technology.
We chose to start producing its own Nitrogen on-site in 2015, avoiding daily truck traffic for delivering liquid N2 to the roastery.
We stimulate green mobility by promoting bike leasing for commuters and are increasing the share of hybrid vehicles in the Beyers fleet at a fast pace.
All sanitary water used at Beyers in Puurs-Sint-Amands is purified on-site.
THE BEYERS KOFFIE SUSTAINABILITY REPORT
At Beyers Koffie, we want to take coffee further – and responsible entrepreneurship is at the heart of everything we do. From packaging efficiency and recyclability to decarbonization, the strengthening of our human rights due diligence approach, and projects and programs that are creating shared value throughout the supply chain, 2022 was an exciting year for sustainability at Beyers Koffie.
Download the 2022 Beyers Koffie sustainability report to read about the progress we have made toward our 2030 sustainability strategy, with highlights and updates for our three key pillars: Investing in Farmers, Caring for People, and Protecting Our Planet.
As we navigate a rapidly changing world, Beyers Koffie's commitment to a more sustainable coffee industry remains stronger than ever. And by focusing on sustainability throughout our operations, we are building a stronger and more resilient business for the long term. We firmly believe that our actions can drive significant change towards making coffee the first net positive commodity and that together, we can take coffee further.
Cory Bush - CEO, Beyers Koffie N.V.